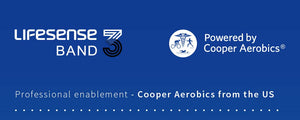 Track Your Activities with Lifesense Band 3
Lifesense Band 3 Fitness Tracker is not your ordinary physical activity tracker. In addition to monitoring your pace of life and tracking your GPS smartly and accurately, it has advanced functions such as sensing the environment's temperature, air quality index and weather. Furthermore, it is intelligent enough to automatically identify whether or not you are exercising, and even will alert you if you have not enough exercise.
It may have a lot of functions, but its user interface is very user-friendly. It has a customised touchscreen that sorts out the displayed data of your steps, pace, distance, calories and many other information. You can also change the display for your date and time, as well as having a stopwatch function to time running laps. The tracker's screen will also automatically adjust its brightness at night.
The fitness tracker is compatible for both iOS and Android systems. It can synchronise with both WeChat and SMS messaging platforms, enabling the display of messages when you receive them. You can even reject incoming calls easily when you find that they interrupt your routine.
This gadget has undergone a wide range of reliability tests that proves its durability and accuracy. It is IP68 waterproofed, allowing you to track aquatic sports too. It can be charged directly through USB for a short time while having a long battery life.
For a price of $128, its multifunctionality brands this gadget to be much more affordable than other trackers in the market.
---